During this unprecedented time, here's what we're doing to support our team, healthcare workers, and all those who could use some self-care: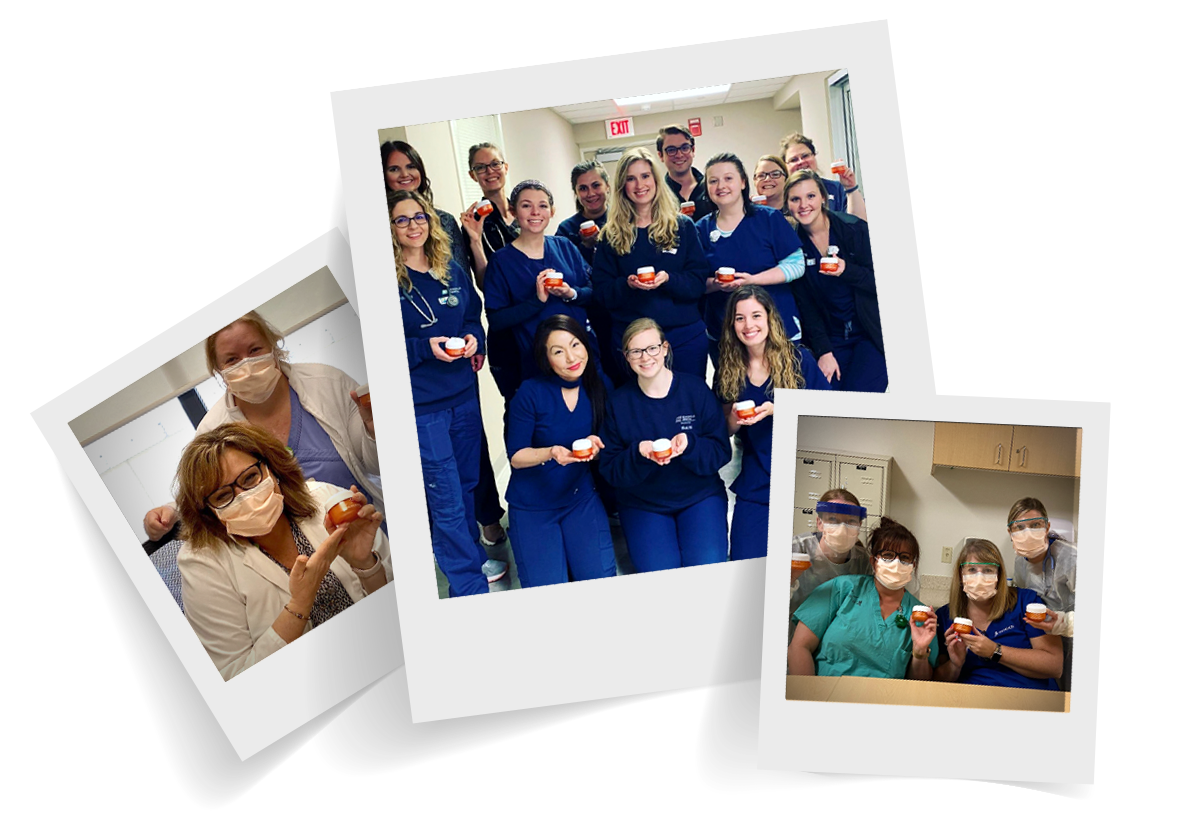 PEOPLE FIRST
. NO SALARY REDUCTIONS
First and foremost, even with a drastic drop in sales due to stores closing, we made a commitment to not furlough or reduce our field sales team. All Sunday Riley retail sales team members will be kept on at 100% of their salary, for the duration of the lock down, whether they are new team members or have been with us for years, whether they are part-time or full-time. They all count. That's over 154 people around the world.
Watch Sunday's message
SUPPORT FOR HEALTHCARE WORKERS

We purchased and shipped 20,000 KN95 masks, which are being distributed to healthcare workers in hospitals in the U.S.

We have donated over 4,000 full-sized products including our C.E.O. Vitamin C Rich Hydration Cream to healthcare workers to combat skin issues due to wearing face masks for long hours.
SUPPORT FOR OUR BEAUTY COMMUNITY

On May 3rd, we hosted the #SundayRunday Virtual 5K and raised a total of $24,000 for the Professional Beauty Association's COVID-19 Relief Fund. We sponsored entry for the first 500 participants and had over 1,100 participants from all over the globe coming together in the name of unity, self-care and support for beauty industry professionals affected by COVID-19.
FULFILLMENT OF OUR ORDERS

Our fulfillment teams are working in A/B shifts (which means we are a little slower in getting things out of the door). They are still receiving full pay, while working reduced, alternating days. While at work, they practice the strictest social distancing guidelines, following the protocols for of all applicable local, state and national authorities as well as CDC & WHO best practices, including wearing masks and gloves, implementing extra lunch and break shifts to prevent crowding, and increased (full pay) sick days to cover personal illness and caregiver responsibilities.
Updated October 2021: While we strive to minimize shipping delays and interruptions as much as possible, we are continuing to adhere to extreme care and safety precautions outlined above.
To provide a better experience for our customers, we're upgrading all orders to free FedEx expedited shipping until the end of 2021. However, due to high holiday order volume, you may also experience tracking, shipping, and delivery delays as FedEx manages an increase in orders during the holiday season.
Please visit our Contact page for any questions regarding your order.